Expanded in 2007, the West End Business Improvement Association (WEBIA) is an independent, non-profit association created by businesses along the West End's three primary commercial streets: Davie, Denman and Robson.
Our Mission: To brand, promote and revitalize the West End.
Our Vision: To have a powerful, distinctive and unifying brand to better promote the West End. The neighborhood is renowned for attractive commercial streets, very low crime and an appealing mix of businesses. Organizationally, WEBIA is one of the best lead and managed Business Improvement Associations with a well-informed and engaged membership.
Our Brand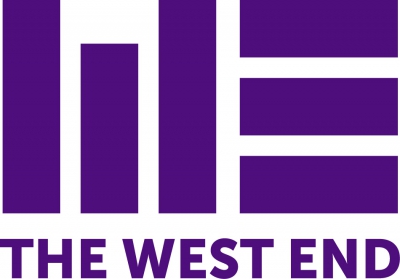 What's with the three vertical bars in "W"?   Individually, these bars represent the West End's proximity to English Bay, Stanley Park and Downtown Vancouver. Together they symbolize the area's high-rise buildings and diversity.
Meanwhile, the horizontal bars of the "E" represent the area's three distinct commercial streets of Davie, Denman and Robson. Each street is designated with its own colour to emphasize its uniqueness: Denman is blue, signifying its connection to the ocean and blue summer skies; Robson is green, inspired by the lushness of Stanley Park; and Davie is purple, in recognition of Davie Village's role in the gay pride movement.
Our Brand Essence: Three Great Streets. One Amazing Neighbourhood.