EEEKBrilliant! St. Paul's Gala of Fashion, Dance and Fairy Tales Returns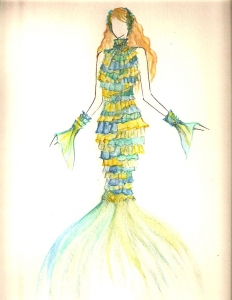 Once upon a time, St. Paul's Hospital Foundation presented a Fairy Tale fundraising gala to raise funds for St. Paul's mental health and addiction medicine programs: Brilliant! A Show for Mental Health. Supporters, Prince Charmings, and Big Bad Wolves are invited to join 900 spellbound attendees for an evening of fun, fashion and frolic Saturday, September 26 at the Commodore Ballroom.
St. Paul's Brilliant! is a magical night where 300 of Vancouver's most fashion-forward designers, hairstylists, make-up artists, models and dancers, all volunteer their time and talent to make a difference for mental health and addiction. This year, the top-notch creative team is putting a new spin on 18 classic fairy tales, including Alice in Wonderland, Cinderella, Sleeping Beauty, Snow White, and Little Red Riding Hood.
The spectacularly produced event will be emceed by TV personality Fiona Forbes, with a live auction featuring seasoned auctioneer, Howard Blank, followed by a fairy tale runway extravaganza of fashion and dance, all capped off by dancing to a set by DJ Leanne.
Brilliant! proceeds support mental health and addiction medicine programs at St. Paul's Hospital. Patients coming to St. Paul's for help include white collar executives, blue collar workers and the SAMI (Severe Addiction and/or Mental Illness) population in Vancouver's Downtown Eastside. All of them benefit from the compassion and innovation that has defined St. Paul's for more than a century.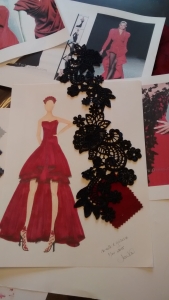 "When you go through the doors of St. Paul's Hospital you will receive the compassionate care you deserve in the order you arrive regardless of your colour, age, religion, orientation, gender identity, or ethnic diversity," notes Dean Thullner, show producer and owner of Volume Studio in the Davie Village. "This is very important to the West End as it is a such a diverse community."
Brilliant! unites seasoned and up and coming philanthropists over the shared cause of St. Paul's Hospital, which could be considered ground zero in the changing landscape for treating mental illness and addiction.
"St. Paul's handles 89% of the most severe mental health emergency patients in the Vancouver region," said Dick Vollet, President and CEO, St. Paul's Hospital Foundation. "With mental-health crisis and substance-misuse visits projected to continue increasing, donor support for St. Paul's groundbreaking mental health and addiction diagnostic and treatment services remains crucial."
In the past two years, St. Paul's Hospital Foundation has raised $600,000 through Brilliant! to support St. Paul's Hospital mental health and related programs and foster the Hospital's aim to not just be the first stop, but the best stop on the journey to wellness.
For tickets or to donate online, click here.
Photo credits: Little Red Riding Hood designs by Jennifer Kappler of de volk & gosche. Little Mermaid by Zoe Wu of Zollection.