EEEKCinco de Mayo in the West End
Cinco de Mayo is an annual celebration for those of us that love Mexican food. Although this date has ties to the historic Mexican victory over French forces at the Battle of Puebla in 1862, most of us know that this date is the perfect opportunity to indulge in a margarita and tacos. Many Mexican Canadians see this as an opportunity to celebrate their culture and ethnicity with pride and enthusiasm. Thankfully, the West End is home to numerous options for your Cinco de Mayo festivities. Whether you are looking for some delicious pozole soup, or tacos by the dozen, you will surely find what you're looking for on this list.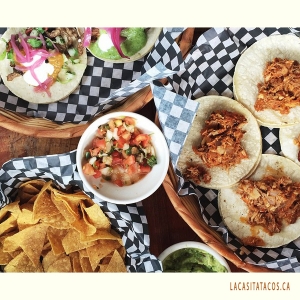 Location: 1773 Robson St
Phone: 604.685.8550
Come by the Robson location of this Vancouver mini-chain and celebrate with 50% off all tacos, washed down with Mexican beers (such as Sol or Corona) for $3.50.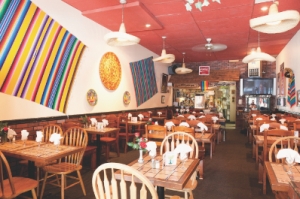 Location: 827 Denman Street
Phone: 604.683.7236
Live music from Grupo Nuahli is the star event tonight at Poncho's, which has been a Mexican mainstay on Denman Street for over 25 years. Get there before 8:00PM if you want to catch the show, and come hungry for an authentic Cinco de Mayo menu.
Photo by KK Law, via Where Magazine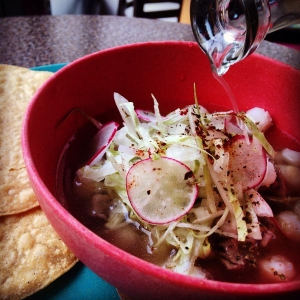 Location: 1225 Burrard Street
Phone: 604.336.6554
This Mexican inspired coffee shop and luncheria is the perfect spot to try something new for lunch this Cinco de Mayo. Along with their amazing tortas (sandwiches), they will be featuring authentic white pozole soup with all the trimmings. Yum… get it while it's hot!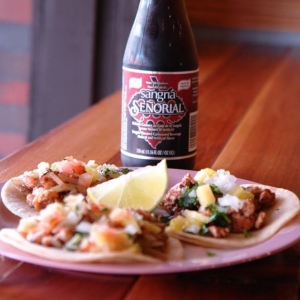 Location: 1118 Davie Street
Phone: 604.559.0220
This relatively new taco joint on Davie offers up tasty little tacos at great prices. We recommend stopping by today for their Cinco de Mayo special (4 tacos for 7.99!) before heading out for a night of dancing at Celebrities, where $4 will get you a tequila 'nightcap'.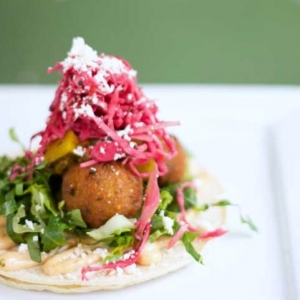 Location: 1326 Davie Street
Phone: 604.696.9996
This cozy little cantina is famous in the West End for their flavourful cocktails, comprehensive tequila bar and unique Mexican dishes. The Cinco de Mayo fiesta tonight includes feature tamales (vegetarian or pork) and Sol & tequila on special for $4.75.