EEEKComfort Food with a Twist at La Brasserie
It's back! One of the Davie Village's most popular restaurants is back and better than ever. Originally opened in 2009, La Brasserie (1091 Davie Street) relaunched in April under the management of Head Chef Kai Sengewitz and Restaurant Manager Josh Barry.
La Brasserie specializes in French-German comfort food with a local twist. The relaunched restaurant utilizes some fantastic local suppliers for their menu including Sole Food Farms and Two River Meats. Additionally, they are now offering beer from local breweries such as Parallel 49 Brewing and Bomber Brewing, a BC wine list that won't break the bank, and a fantastic new cocktail menu.
For all the fans out there, the legendary La Brasserie hamburger (pictured below) is back. In the coming months, watch for a number of special features including schnitzel weeks and an asparagus tasting menu.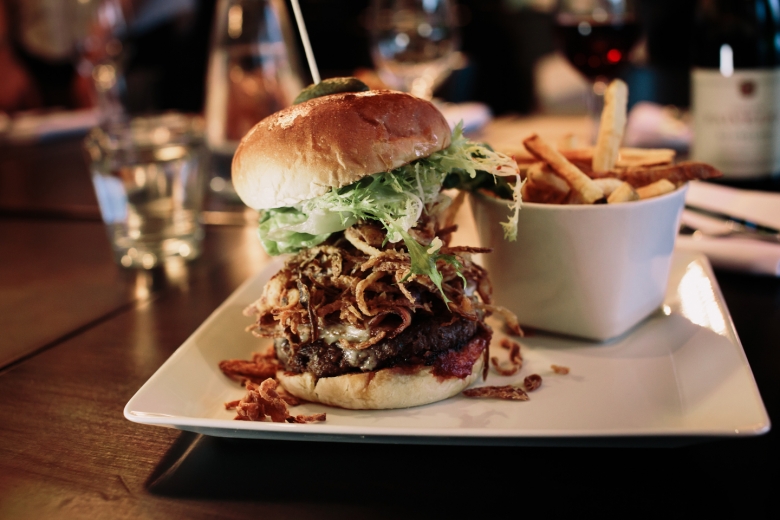 La Brasserie will also be launching a new late menu available Thursdays to Saturdays from 10pm-12am. And yes, the legendary La Brasserie Chicken Sandwich will be on it. (Pro-tip: Pre-purchase yours during events like Celebration of Light to avoid the line.)
La Brasserie is the perfect local's local in the Davie Village. Stop in soon and get reacquainted.