EEEKDaily Xtra and Fountainhead Pub team up in support of Gayblevision
VIVO Media Arts Centre is in the process of digitally archiving over 80 hours of video materials produced by Gayblevision, Canada's first television program made "for gay people by gay people" (1980-1984) and its sister series, Pacific Wave (1984-1986).
Gayblevision was a legendary LGBTQ2+ variety television program produced in Vancouver, and the first of its kind in North America. In many cases, Gayblevision episodes contain the sole moving image documentation of important social, political, business, entertainment and sports activities in Vancouver's LGBTQ2+ history. This gives them an incredible documentary value.
In recognition of the program's important documentary value, VIVO is digitizing all of the videos in the Gayblevision collection for archival storage, restoring the audio and video components, and creating a free online archive for posterity.
On Sunday, May 15, between 6:00 and 8:00pm, Daily Xtra will host a free pub night to raise funds for VIVO's digitization effort at the Fountainhead Pub in conjunction with Absolut Vodka and Red Truck Brewing. A high turnout is expected for this event, so please RSVP via Eventbrite.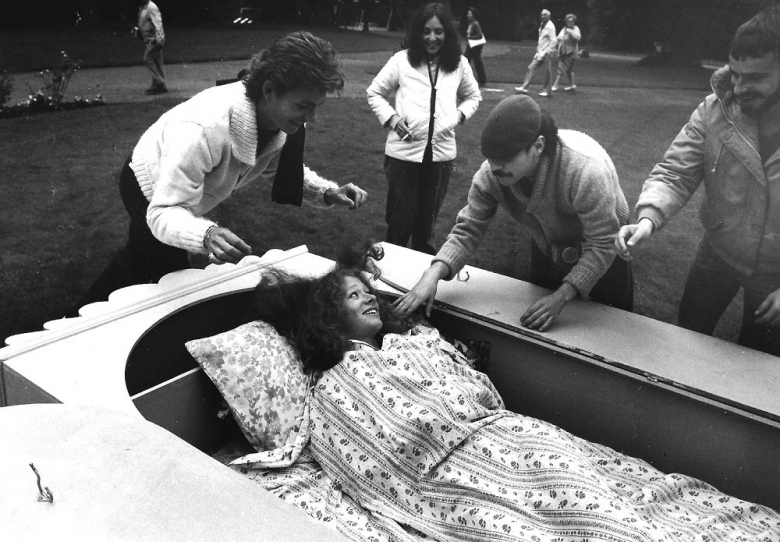 Come out and view some freshly digitized Gayblevision clips featuring the Gay West End of the early '80s and join Gayblevision alum.
A portion of proceeds from all Absolut Vodka drinks and Red Truck IPA pints will also go toward helping VIVO fund the digitization of Gayblevision and create its online archive. Additionally, Daily Xtra will be matching all donations received by VIVO for The Gayblevision Legacy Project up to $1500.
This is a fantastic community history project for the West End. For more information or to make a donation, check out Canada Helps.