EEEKDish On Davie: Building Community in the Davie Village
For 24 years and counting, The Dish has been a Davie Village institution. Since its launch on Hallowe'en in 1992, this über friendly eatery has served up fresh, healthy, house-made food and juices to locals, tourists and even the odd Hollywood celebrity.
Last winter, the ownership changed hands from Andrew Parker and John Ong to longtime West End residents Bobbie Lim and Marc Arendt. While the ownership team is new, many of the original staff are still in place including Francine Gagnon who has been at The Dish since opening day.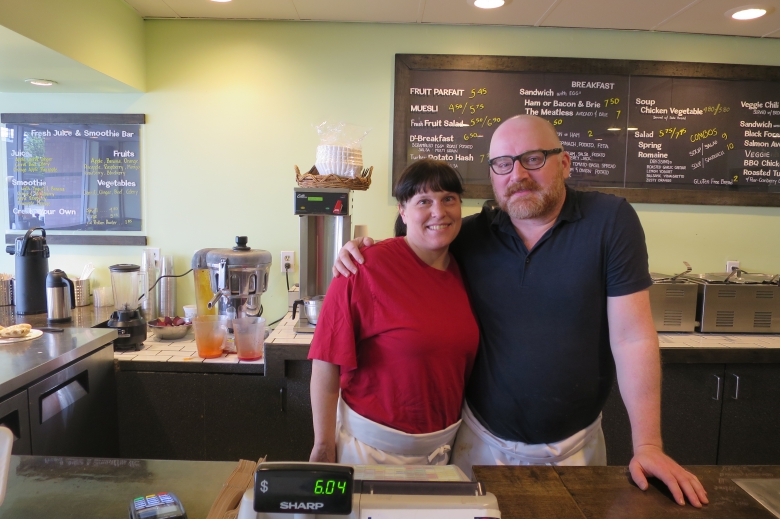 When it opened, The Dish was intended to give the community something it didn't have — a healthy homey go-to restaurant while acting as a kind of community hub for the Davie Village. The Dish opened around the same time as a number of iconic gay-owned West End businesses including Little Sister's and Doll and Penny's Cafe, and while a lot has changed in the neighbourhood over the years, much of that original community remains intact.
"The original concept of The Dish was so good," noted Francine, who has been with The Dish since 1992. "Marc and Bobbie are going to take it to the next level. Watch for great changes going forward."
Now known simply as "Dish" (check out their new logo courtesy of longtime staff member Chris Hamilton), new owners Bobbie and Marc are making a few changes to improve the space and the menu. A renovation has brightened up the space and a new seating configuration has been created to encourage social collisions and chatter between tables.
"Community is what Dish is all about," Bobbie added. "Let's end social isolation in the West End and take a moment to get to know each other."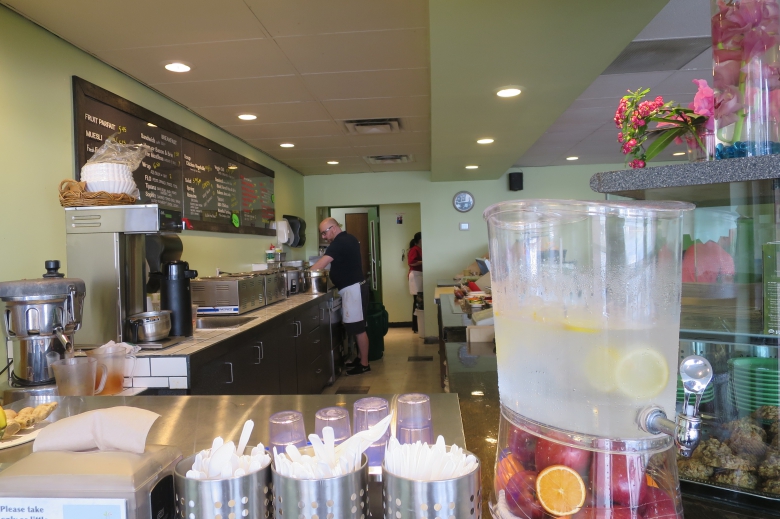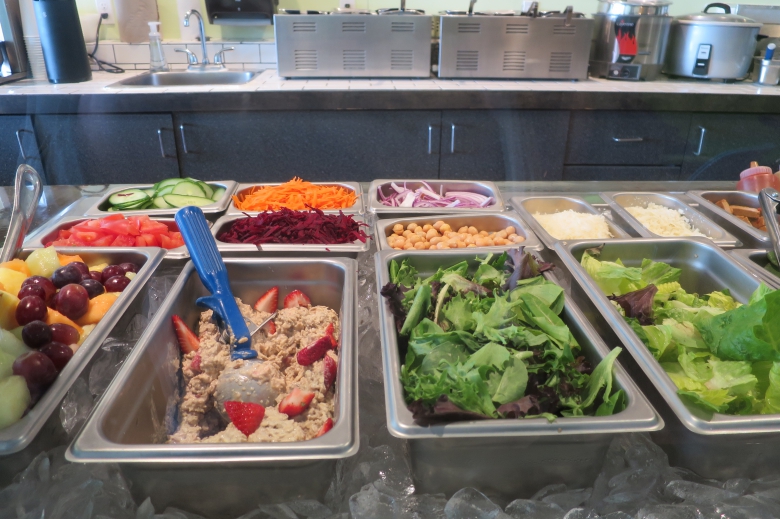 Known for being a lunch spot, there have been a number of changes to the menu including a new wild sockeye salmon avocado sandwich/wrap (salmon poached in house) and an expanded breakfast menu. That said, some things never change… The legendary cookies and turkey dinners (Wednesday's signature feature) aren't going anywhere.
"There's been a fear that things are going to change, but we're really respectful of the history of this place," Marc added. "We're very aware of the Dish's place in the Davie Village. Our hope is to keep all the good things about Dish, but make it better."