Hello West Enders!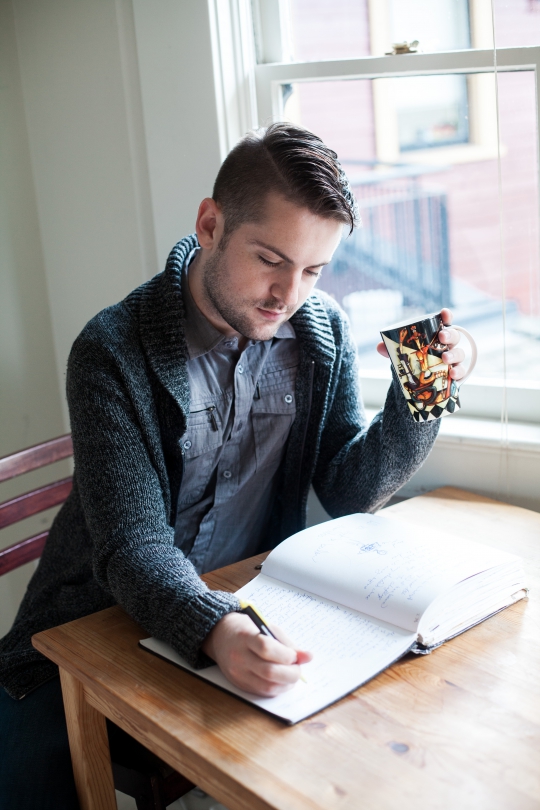 Landon Krentz here. I've been living in the West End for four amazing years. I have always been captivated by our neighbourhood (especially the beautiful sunsets at English Bay). I love the smell of the city before rain and waiting for summer with anticipation.
Completely bilingual in English and American Sign Language, I believe in providing communication access in order to ensure that everyone is "heard". I am excited to share with you some of my favourite West End activities with you… Follow along!

Monday, 6:15pm Davie and Burrard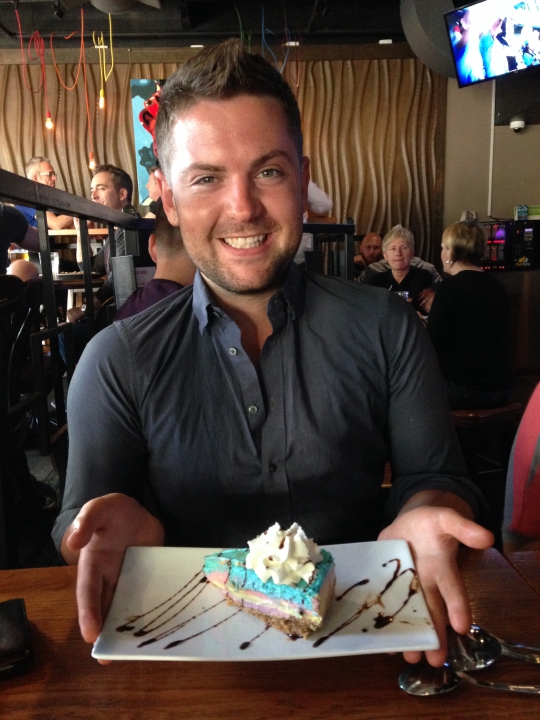 Unbelievable! I have never seen a rainbow cheesecake in my life. The Fountainhead Pub surprised me with a birthday gift!
I frequent at this pub because they have awesome servers… Dare I name drop? Thank you T., Jesse and Jacob for their amazing services. They have been learning sign language and made sure that we all communicate effectively. Wanna brush up some of your ASL skills? Try it on 'em!
Tuesday, 10:45pm Davie and Bute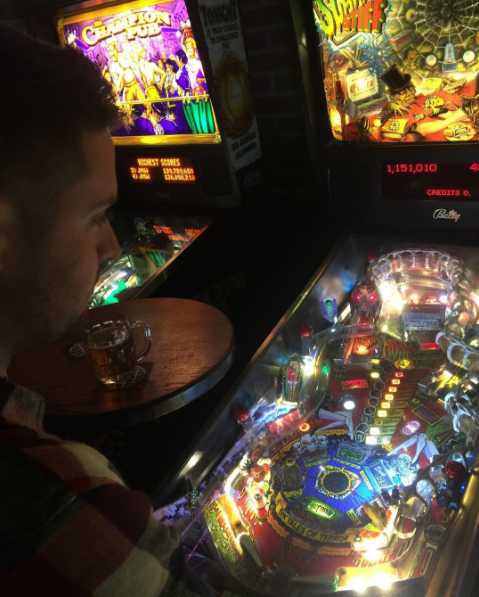 There's something strangely wonderful and beautiful about playing the pinball machine on a sleepless night at the Pumpjack Pub.
I check in to say hello to the bartenders and grab my beer. My pockets full of coins all ready before I start my little adventure. Although, I'm going to have to ask you not to try to beat my highest score but that'll keep you busy for a while. Maybe.
Wednesday, 3:05pm Stanley Park
The Vancouver Aquarium has an interesting inclusive culture. Once a month, they celebrate accessibility by providing volunteer ASL interpreters from Douglas College to better accommodate the deaf and hard of hearing community. Join us at the next event for a full experience! All abilities welcomed. If you are a person with a disability, take full advantage of the 50% discount or a free attendant with the full price.
Who doesn't want to spend the day pretending to be a mermaid? My childhood dream accomplished!
Thursday, 9:50pm Davie and Bute
Meet Leada Stray, Vancouver's first and only deaf, trans AND drag performer! An interesting combination in an amazing human being.
You can catch an appearance regularly at 1181 Lounge and Little Sisters Book & Art Emporium. Recently, Lead Astray did a performance using American Sign Language while lip-syncing to a song. Big wow!! Thank you for making West End as magical as it possibly can be.
Friday, 6:50pm Nelson Park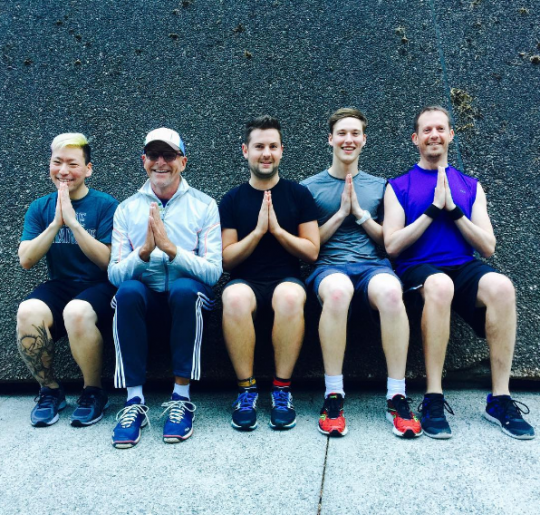 Ever heard of a Fruit Camp? It's a gay boot camp for men run by HIM: Health Initiative for Men. Look of all of these handsome men doing the squat along the Vancouver Aquatic Centre. It's free and happens everyday during weekdays starting at 6:30pm at Nelson Park!
Come on out and enjoy the full work out. The professional fitness trainers are amazing and will accommodate the training accordingly to your goals and comfort.
Saturday, 5:15pm Davie and Bute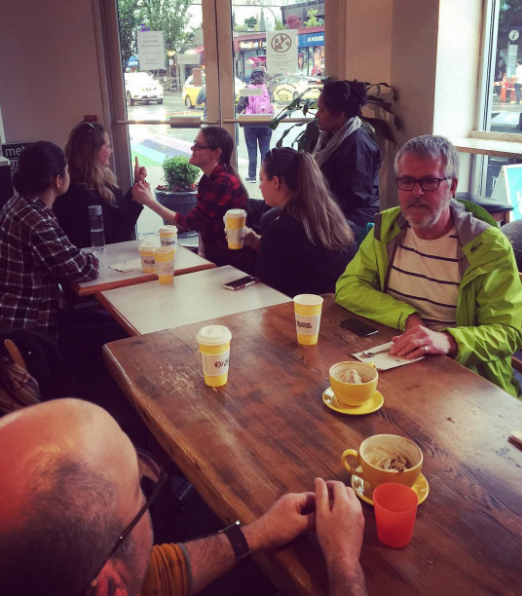 Need a deaf/ASL fix? Check out the coffee social on Davie and Bute hosted by British Columbia Rainbow Alliance of the Deaf. It's at Blenz next to the rainbow crosswalk. You can check out their website to find the date and time of their next coffee social.
Sunday, 12:40pm Sunset Beach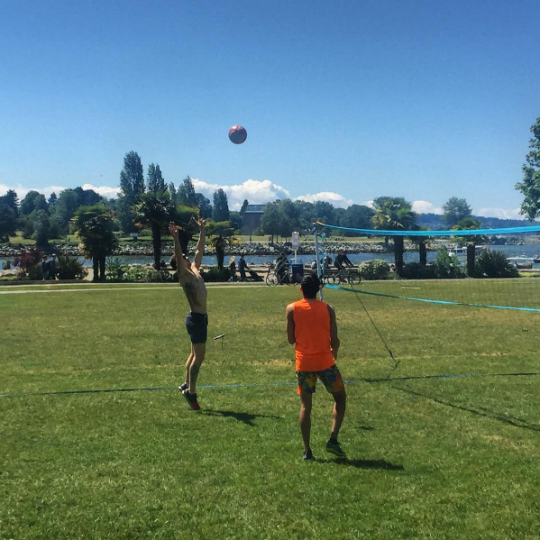 Feeling sporty? Every Sunday at 12:30pm, there's a free volleyball drop in at Sunset Beach. It's a great workout out in the sun. Thank you folks from the Vancouver Gay Volleyball Association for hosting this each week.
Thanks for joining me on my tour of the West End! See you around the neighbourhood. –Landon
---
To follow more of Landon's adventures, check out Instagram, Twitter and Facebook.