EEEKLumière 2015: "Light Gives Life" at the Davie Community Garden
Now that MK Illumination's Orca Whale is lighting up the night at Morton Park, we're excited to announce the Lumière Festival's next seasonal lighting display.
The Emerging Professionals of the Illuminating Engineering Society of BC (EmergeIESBC) recently announced the design for "Light Gives Life" at the Davie Community Garden. In continuing their celebration for the International Year of Light and in representing IESBC as educators of the lighting industry, EmergeIESBC designed an installation where visitors can learn about the importance of light through the experience.
Made entirely of recycled plastic bottles, solid hanger wire and LED strip lighting, "Light Gives Life" is a celebration of photosynthesis. "In order to live, we need oxygen. To produce oxygen, we need plants. The plants need sunlight to grow and to produce oxygen… Therefore #LIGHTGIVESLIFE, yielding our concept of photosynthesis."
Take a look at a few of Jason Nicholl's process shots.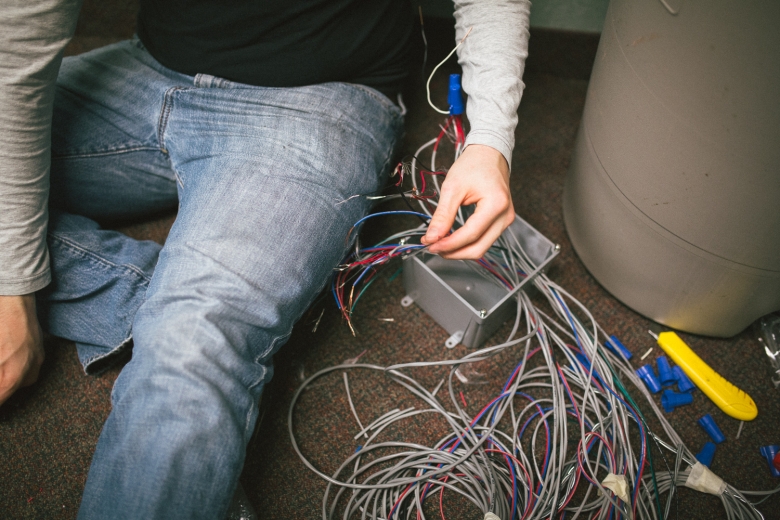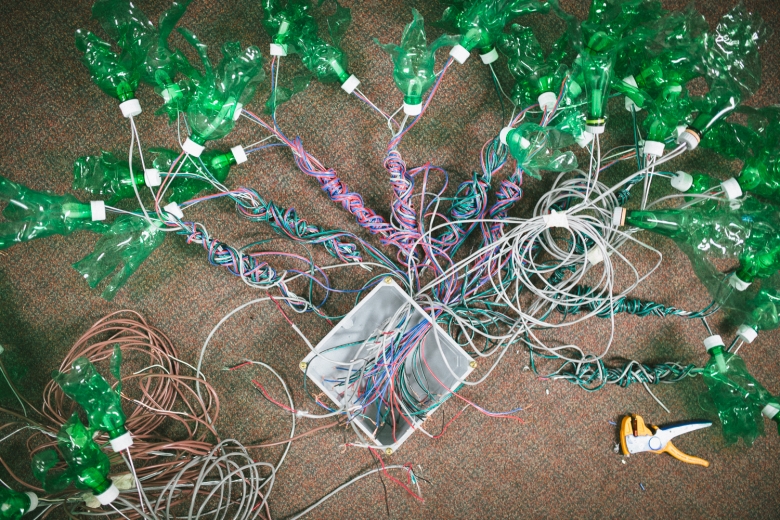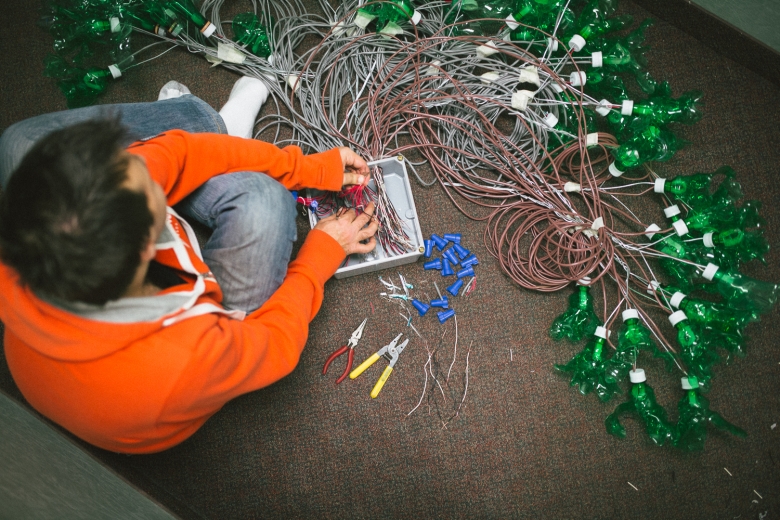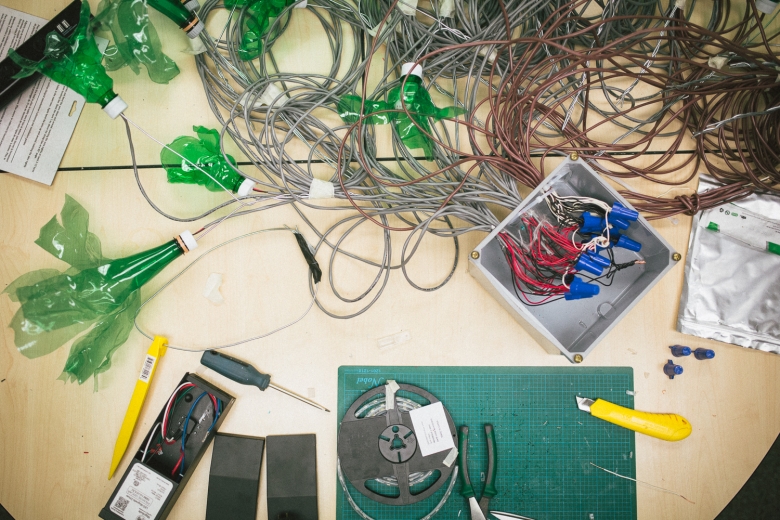 Through specially created events and opportunities geared toward education, community, and networking for members, the EmergeIESBC program was developed to facilitate up and comers in the lighting industry with the backing they need when pursuing their personal and professional goals.
Illuminating Engineering Society, BC Chapter's Vision is to build upon a century of outstanding excellence to create a premier lighting community that is dedicated to promoting the art and science of lighting to its members, allied professional organizations and to the public through inspiring events and through informative programs, engaging presentations and social networking events.
We're excited to be working with EmergeIESBC for the second annual Lumière Festival which kicks off on Friday night! For more information, click here.