EEEKShine Bright with Lumière 2015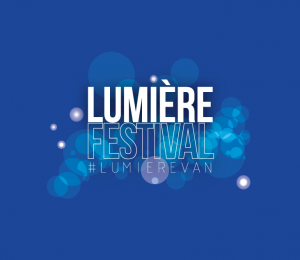 The 2015 holiday season marks the 2nd Annual Lumière Festival, to be held December 11 & 12, 2015 in the West End. The West End BIA has teamed up with the Lumiere Festival Society Vancouver and the Vancouver Pride Society to bring you a light-filled celebration.
In addition to new and expanded lighting installations, Lumière 2015 spectators can expect the commercial streets of the West End to be filled with live entertainment, street activations, a free festive trolley tour, horse-drawn carriage ride, and more!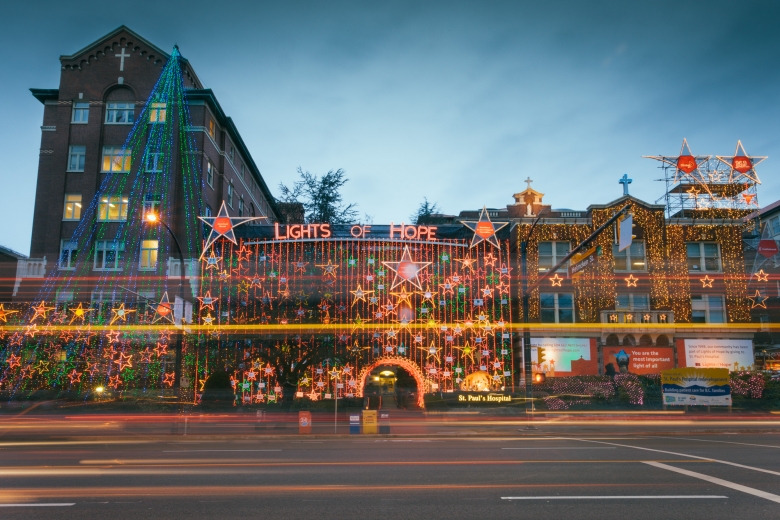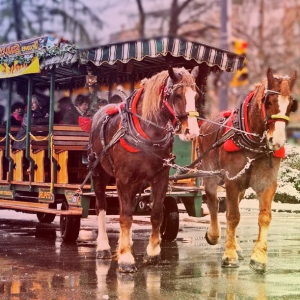 ---
New for 2015 is a complimentary horse-drawn carriage tour, courtesy of community partner and event sponsor Hollyburn Properties. This festive ride will depart from JJ Bean on Bidwell every 20 minutes. Bring your family and friends along for a chance to see the new Lumiere lighting installations at Alexandra Park (by the Burrard Arts Foundation) and Morton Park (by MK Illumination). JJ Bean will be providing a special surprise for carriage guests, so be sure to come out between 4:30PM and 8:30PM on December 11 and 12.
---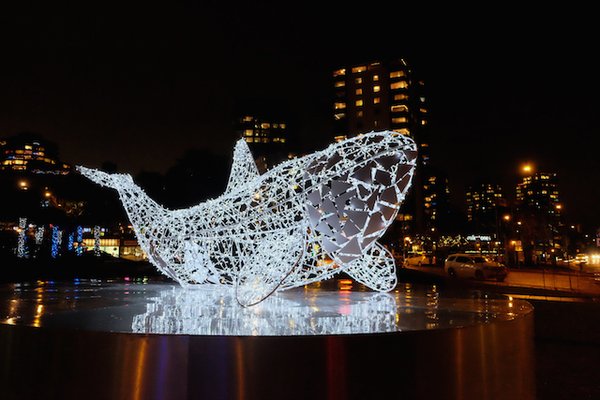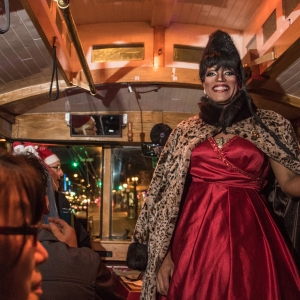 Once again, a hop-on/hop-off Festive Trolley Tour will link the West End's three great streets together during Lumiere. Our friends at the Vancouver Pride Society will be coordinating street activations for each of the eight trolley stops as well as selecting fabulous hosts for each of the trolleys. Last year, The Unstoppable Conni Smudge and Symone Says (pictured at right) were among the local celebrities showing attendees a warm West End welcome.