EEEKWhat's on at Robson Community Fair
It's back! The second annual Robson Community Fair makes its triumphant return on Saturday, September 12 from 10am – 4pm. This community event brings together businesses and community groups for a sidewalk sale and customer appreciation event. In addition, the Cardero Stage will showcase some of Vancouver's best up and coming talent. Check out this year's line-up!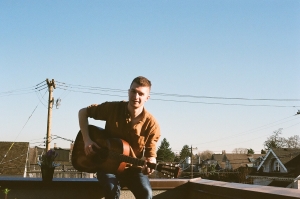 Cardero Stage @ 11:00AM
Isaak was brewed in Washington, D.C., steeped in Nelson, B.C., then poured into Vancouver.
When he picks up his guitar, people sit down and listen. With his deft, resonant playing, he can take you from a Greenwich Village café all the way to Hawaii, and into moods ranging from cozy to rousing. His words certainly count here as well— he sings so you can hear each one. He conjures good vibes akin to Jack Johnson ("On The Run") and uses instrumentation recalling John Mayer's Paradise Valley album ("Tintern Abbey"). He also takes cues from fellow Canadian, Bahamas ("Weekend in the World"), but definitely makes the music his own.
---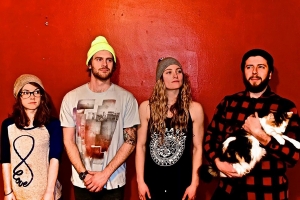 Cardero Stage @ 12:00PM
Hailing from Vancouver BC, Gabe & The Oh Yeah's is on the rise, catapulting upwards with their own brand of upbeat indie. Since releasing their debut EP in January 2015, the band has been busy playing a variety of venues and events over the lower mainland and Victoria. The most recent and notable shows at The Railway Club, Joe's Apartment and The Roxy. On September 12th they will be performing at the Robson Community Fair during the day, before their first headlining show at the all new Studio Records that night!
The band leads off with Brianna Marcum on vocals & guitar, Jessica Deane on the mandolin and in the rhythm section is Jordan Funk on drums, and last but not least Gabe Hershfield on bass. Gabe & The Oh Yeah's are currently in the studio working on their first serious single (due to debut in the fall). The band hits their signature stride when they compose as a group, using the eclectic backgrounds of each member to influence their original fusion of folk-rock, with a side of funk. After the song is structured, the lyrics are written, and the song shapes itself around them. Fresh on the scene, their sound is quickly gaining them momentum, proving that this is just the beginning of Gabe & The Oh Yeah's …
---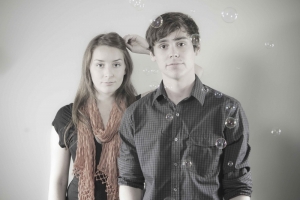 Cardero Stage @ 1:00PM
Originally from Christchurch, New Zealand – Andrew and Victoria Knopp are the duo that make up Vancouver based indie-pop act, The Response.
Determined to faithfully translate their expansive albums from tape to stage, The Response have crafted a live show that utilizes every one of their limbs and will leave you wondering how two people can make so much noise. Their new album North of Nowhere builds on The Response's defining second album and finds a band at home in eclecticism, showcasing a sound that is fresh and varied.  The new album has sounds ranging from reverb drenched banjo to synth pop and fuzzed-out guitars, brought together by a strong song-writing voice drawing influence from dominant indie acts such as Grizzly Bear, Arcade Fire and Sufjan Stevens.
---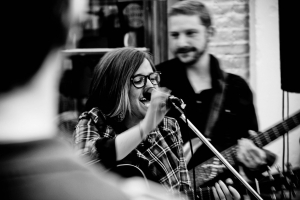 Cardero Stage @ 2:00PM
With over 12 years experience as a professional musician, the Mexican singer/songwriter Monika Schwartzman invites us to fall in love with poetic lyrics in both Spanish and English where she shares her Latin roots and passion in life. In 2013, Monika records her EP "Sweet love" where she takes us to a journey of pop/folk songs wrapped in a Latin soul; on every note, the power of her lyrics is present in her guitar and voice.
---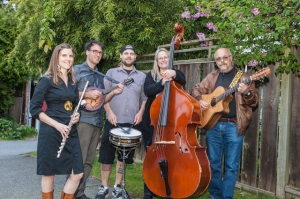 Cardero Stage @ 3:00PM
Hint of Lime is a Vancouver jazz quintet featuring Gary Sures on mandolin, Hana Hermanek on flute, Ian Cohen on guitar, Jean Tejkel on bass, and Tristan Helgason on percussion. They focus on Brazilian and Gypsy jazz.