EEEKSKANK TOP – A Body Positive Event For Queer Men
In honour of Vancouver's queer communities, one of the organizers of SPIT – Vancouver's legendary sex-positive queer party – is returning for a one-night-only event in celebration of healthy body image among queer men.
"I'm thrilled to return to Vancouver to throw SKANK TOP in the heart of Davie Village," says Michael Kushnir, one of SPIT's organizers. "Since winding down SPIT in 2012, I've continued to produce queer nightlife events in Toronto, and SKANK TOP has become an excellent opportunity for queer men to come together in a positive and encouraging space."
With the slogan "no cover, no attitude, no sleeves," participants are encouraged to wear their most provocative, revealing or creative tops, with an emphasis on sleeveless apparel. SKANK TOP actively encourages all participants to practice radical self-love and self-acceptance, with a particular focus on promoting a healthy body image, which remains a significant challenge for queer men across the world.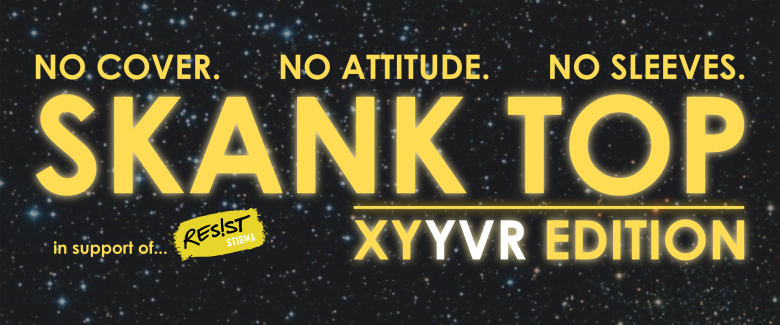 "SPIT remains well-known across Vancouver's queer communities for its values of inclusivity and acceptance," says Keith Reynolds, campaign manager for community partner Resist Stigma, a project of the Community-Based Research Centre for Gay Men's Health. "SKANK TOP's goal of promoting positive body image is one that Resist Stigma can proudly support."
The event will be held on Friday, August 26 at XY (1216 Bute Street), with doors at 10:30 PM. In lieu of a cover charge, donations will be accepted at the door in support of Resist Stigma.