EEEKTimber Honours The Tragically Hip
On August 20 at 5:00pm, make your way to Timber (1300 Robson Street) to pay tribute to iconic Canadian band The Tragically Hip. Chef Chris Whittaker and his team will be having a special supper and concert viewing event to celebrate one of Canada's most beloved bands.
Here are the details:
Your $40 ticket includes Turtle Valley Bison Ranch smoked bison hip supper, a seat for the live stream on CBC Television, and a donation to the Canadian Cancer Society.
25% of the proceeds from tickets sold will go to the Canadian Cancer Society. If Timber sells all 80 tickets, they will donate an extra 25% of the total ticket sales amount.
The live stream on CBC Television will happen commercial free at 5:30pm, with sound on all ten TVs.
They'll be tapping a fresh cask of beer from Phillips Brewing.
More details and tickets can be found here.
The Tragically Hip has always had a special relationship with their fans, and have helped to define Canadian music. This is your chance to watch what will certainly be one of Canada's most memorable concerts and eat great Canadian food while you're at it.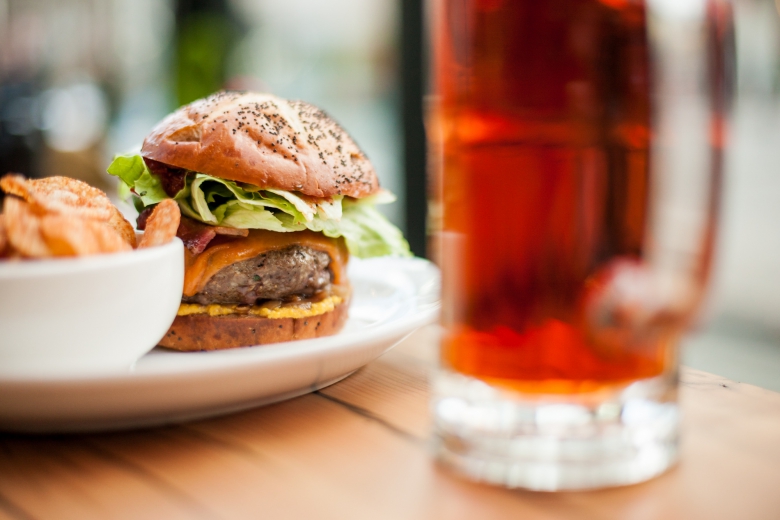 And if you can't be there on August 20, Timber's music playlist will be 100% The Tragically Hip from July 24-26 while The Hip are in Vancouver.
Music Direction
has crafted a tribute playlist for three straight days. For more information, check out
Timber's website
.