EEEK#WeAmaze Photo Show is October 22
We put out the call, and you answered! Over the summer of 2015, we've received close to 4,000 entries on Instagram, Facebook and Twitter showcasing your scorching summer in the West End.
Each week, the West End BIA's Caitlin Rowe selected her favourite #WeAmaze pic, which we shared on our website. Now that we have our 13 finalists we are ready to announce the next phase of our 2015 #WeAmaze contest!
PART 1: Voting Event
Join the West End BIA and our co-host Intracorp Canada on Thursday, October 22 from 5 to 7pm for a special voting event at XY (1216 Bute Street)
We'll have the 13 images on display and the person who gets the most votes for their picture over the two hours will win our Grand Prize: a brand new Electra Loft 7 city bike ($1000 value) from Denman Bike Shop!
That's right, you'll need to rally the troops and bring out your friends, family and neighbours. The image with the most votes by 7pm wins the Grand Prize! (Don't worry, we'll have food and refreshments available to help entice them out.)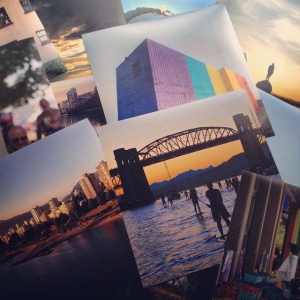 PART 2: People's Choice
We loved your summer images of the West End so much, we added a People's Choice component to the #WeAmaze photo contest.
We've posted all images from the 13 finalists to Facebook and are asking the public to vote on their favourite image by liking the photo. The image with the most likes by Thursday, 22 October 2015 at 5pm will win a special People's Choice Prize: A night in the West End courtesy of The Listel Hotel Vancouver and Forage ($300 value)!
Happy voting! We'll announce both winners at the #WeAmaze Photo Show at XY (1216 Bute Street) on October 22. Hope to see you all there!