EEEKWest End Art Jam! on Saturday June 6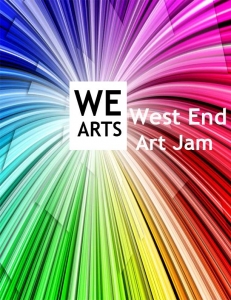 Have you ever had an idea that could help build a better city, a stronger community, or a more resilient neighbourhood?
A group of passionate and creative West Enders have come together to put on the West End Art Jam this Saturday, June 6 from 2:30PM until 6:00PM at the Bute Street Plaza. As part of this year's 100 in 1 Day Vancouver event, the open community art jam will include live painting demonstrations, sidewalk chalk art, sketching tables for event attendees, face painting, and more.
The 100 in 1 Day event is a momentous global movement that changes how people interact with their cities, originating in Bogotá, Colombia. Since 2012, the event has encouraged hundreds of one-day community-based 'interventions' through activations such as street art, urban gardens, beautification projects and social events.
Event organizer Chris Hyndman tells us that "this event was inspired by a desire to reveal, nurture, and showcase the abundance of artistic and creative talent in our neighbourhood".
This community event is made possible through a Vancouver Foundation Neighbourhood Small Grant and the Gordon Neighbourhood House, along with support from the West End BIA, WEArts, the West End Memories Project, and East Van Graphics.
Don't miss this opportunity to explore your creative side and help support a day of civic engagement across the city.