EEEK9 Awesome Patios in the West End
Summer is around the corner and West End patios are open for business (and hopping!) From patios with breathtaking waterfront views to patios in the heart of the neighborhood, the West End really has it all!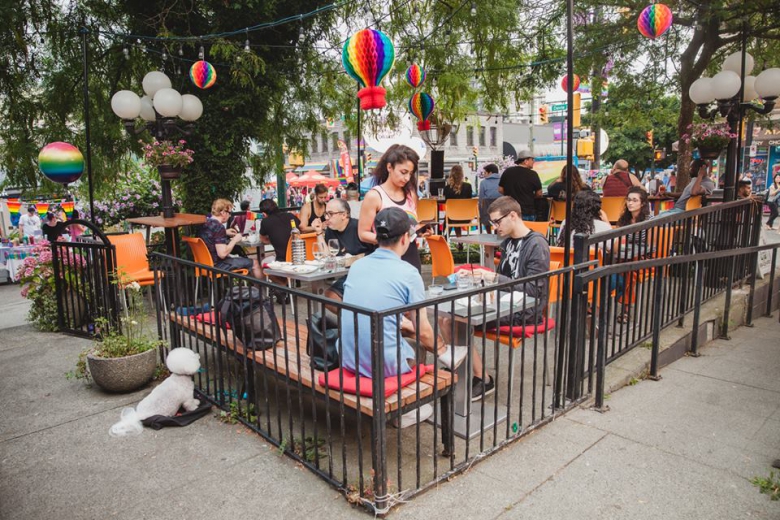 9 Cazba
Vibrant Iranian dishes, lovely staff, great music, and a prime location patio – just a few of the many reasons why Cazba is such a hot spot for locals and tourists.
Location | 1103 Davie Street
Website | http://cazbarestaurant.com/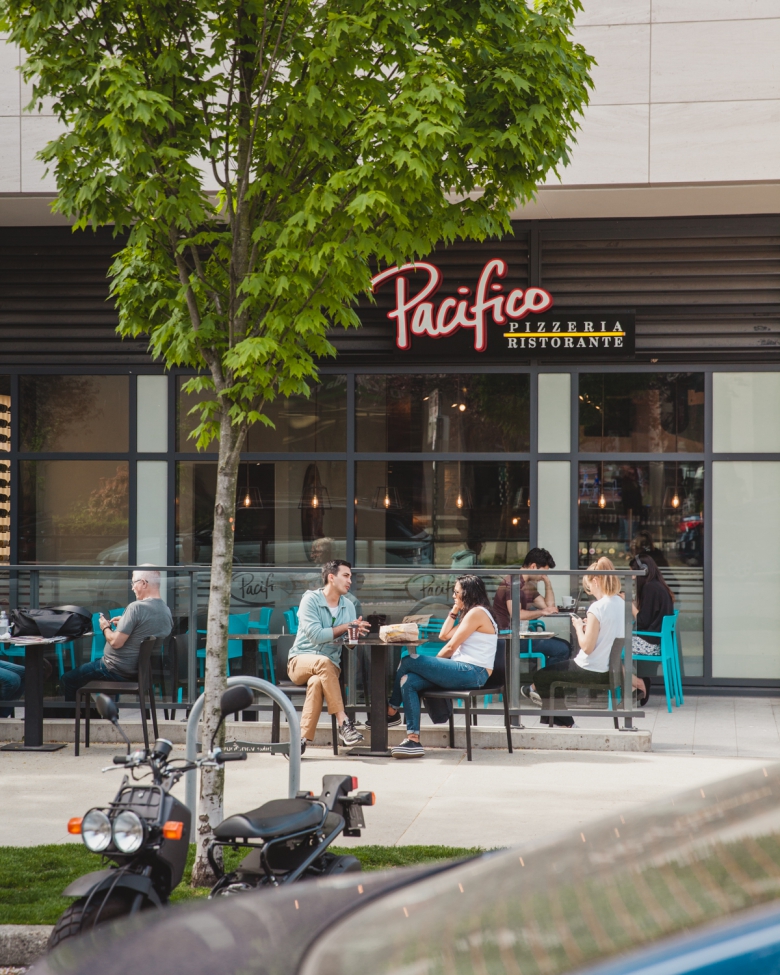 8 JJ Bean
Whether you're accompanied by a friend or a good book, the JJ Bean patio on Bidwell is one of the West End's most popular hangouts!
Location | 1209 Bidwell St
Website | www.jjbeancoffee.com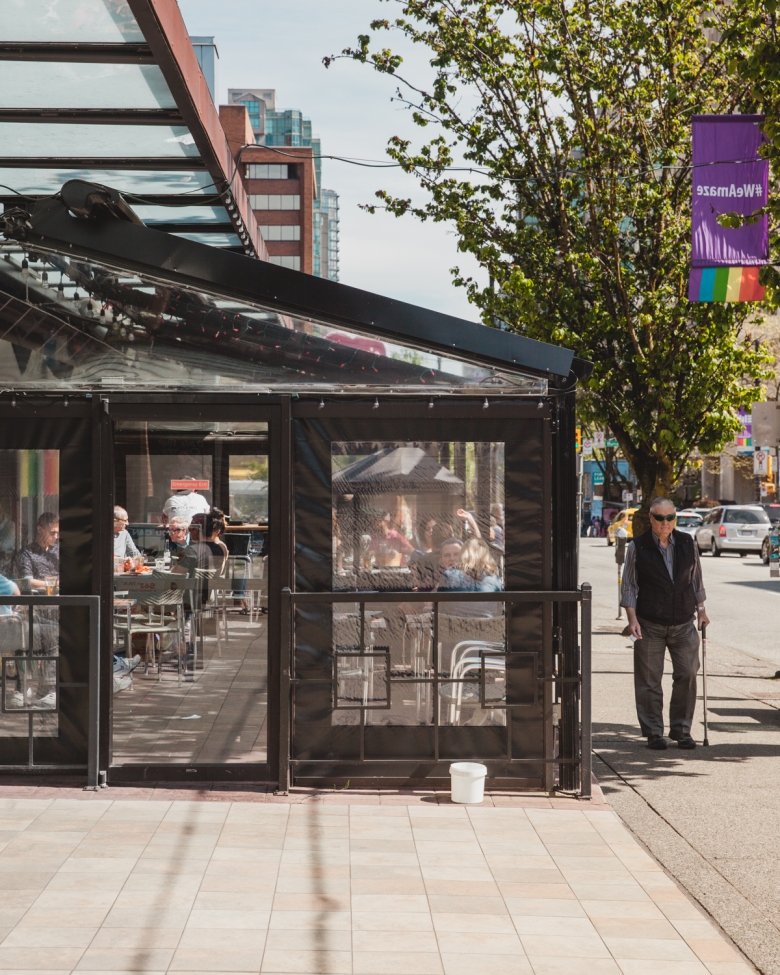 7 The Fountainhead Pub
Need a way to unwind after a long day at work? The Fountainhead patio in the heart of Davie Village and is awesome year-round! The spot for great deals on drinks and bites and where good vibes are 100% complimentary.
Location | 1025 Davie Street
Website | http://thefountainheadpub.com/
6 Timber
For a truly Canadiana experience, grab a pint and a bison burger and get comfortable on the Timber patio! Take advantage of Happy Hour every day from 3-6pm. Featuring half-price snacks, Snacks are half price, Les Dames glasses of wine for $7, and Central City Beer League cans are for $4!
Location | 1300 Robson Street
Website | www.timbervancouver.com
5 PappaRoti
Treat yourself to one of PappaRoti's famous Malaysian coffee buns and spend an afternoon people watching on this sunny and sweet Robson Street patio!
Location | 1505 Robson Street
Website | www.papparoti.ca/papparoti-robson
4 XY
A hidden oasis in the Jim Deva Plaza, XY's rooftop patio is easy to miss but once you discover it, we can guarantee you'll keep coming back.
Location | 1216 Bute Street
Website | www.xyyvr.com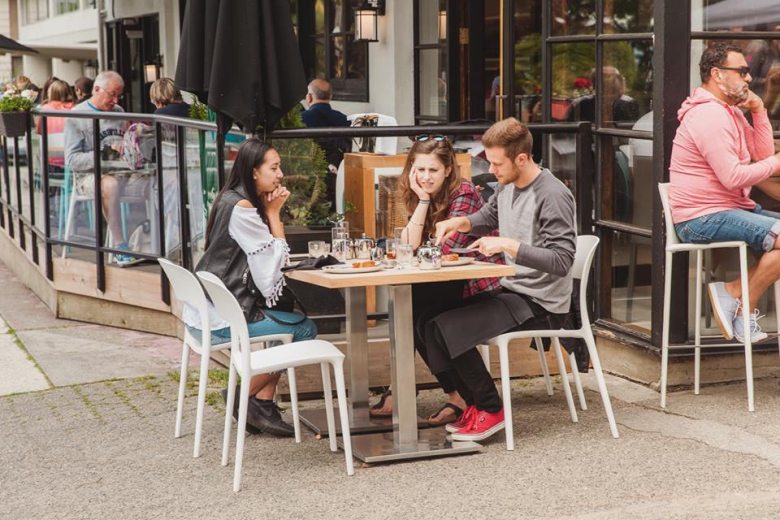 3 Beach Bay Cafe and Patio
Raise a glass of bubbly, feast on fresh oysters while overlooking Morton Park and English Bay on Beach Bay Cafe's award-winning patio! Waterfront dining at its best.
Location | 1193 Denman Street
Website | www.beachbaycafe.com
2 Rio Brazilian Steakhouse
Rio Brazilian Steakhouse is your one-stop-shop for cocktails, a salad-bar, dancers, non-stop meat service, AND a fantastic patio that overlooks Denman Street!
Location | 1122 Denman Street
Website | http://riobraziliansteakhouse.ca/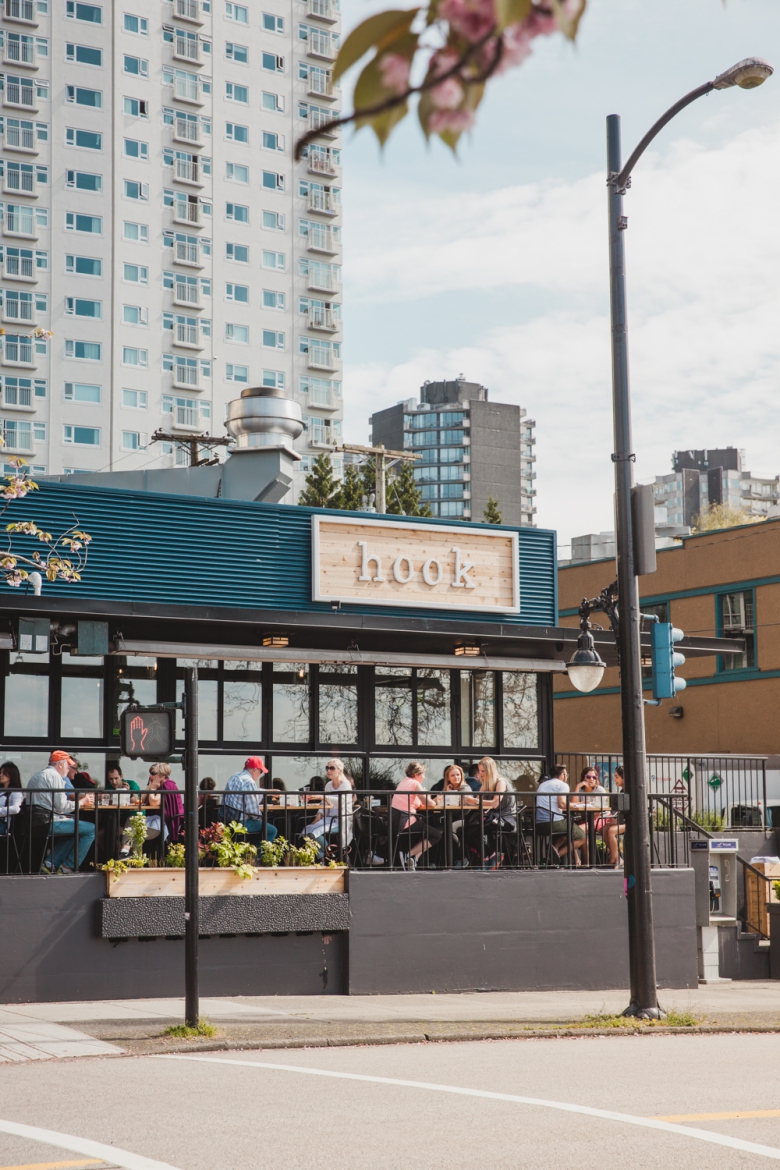 1 Hook Seabar
Newly opened in 2017, Hook Seabar is about as close to the beach as you can get (without actually being on it.)
Location | 1210 Denman Street
Website | http://www.hookseabar.com/