EEEKBeach Bay Café and Patio, a Refreshing Dining Experience
We're excited to share the news that the Beach Bay Café and Patio is now open in the heart of the West End. Located on Denman Street just steps away from English Bay beach, it serves up West Coast cuisine in a fun, approachable setting. The former Raincity Grill space has been transformed by the Viaggio Hospitality Group into a sleek, light-drenched location, bringing a refreshing dining experience to one of Vancouver's most iconic neighbourhoods.
No matter where they dine, Beach Bay Café guests have the best seat in the house. Boasting one of the most scenic patios in the city, patrons can enjoy stunning sunsets and spectacular beach views from both the heated patio and dining room. The redesigned interiors of the space have incorporated local materials to create a contemporary space – bringing the outdoors inside.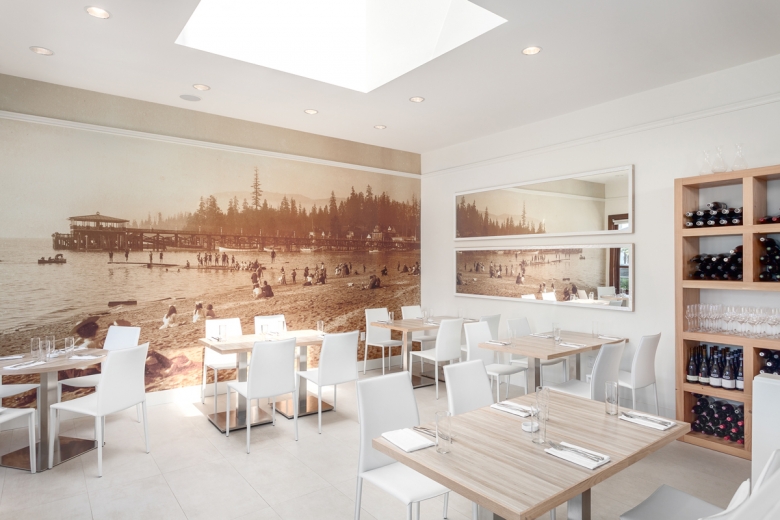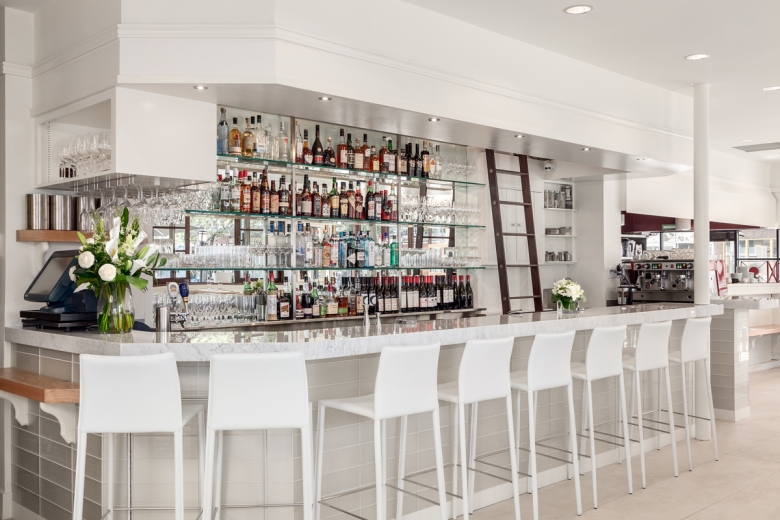 The culinary team at Beach Bay Café holds decades of accumulated experience at some of the region's most renowned dining establishments. Executive chef Scott Korzack, who cut his culinary teeth at award-winning L'Abattoir, will head up the kitchen. His comprehensive menu draws inspiration from the restaurant's picturesque surroundings. Dishes featured will incorporate both traditional West Coast favourites as well as creations that explore new flavour combinations. In addition to using local ingredients harvested at the peak of freshness, Beach Bay Café is also a proud partner of Vancouver Aquarium's Ocean Wise program, with all seafood on the menu being sustainable.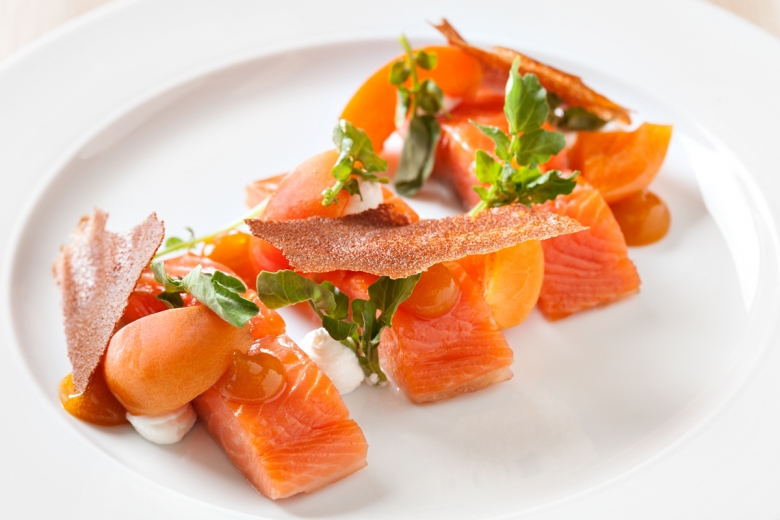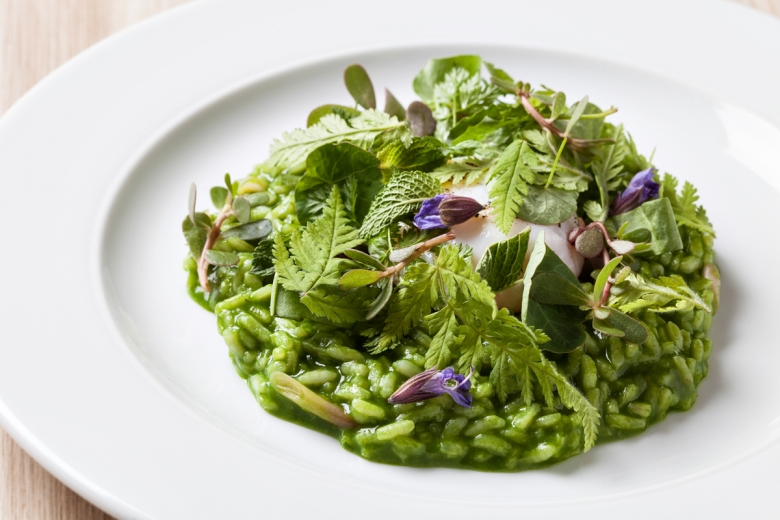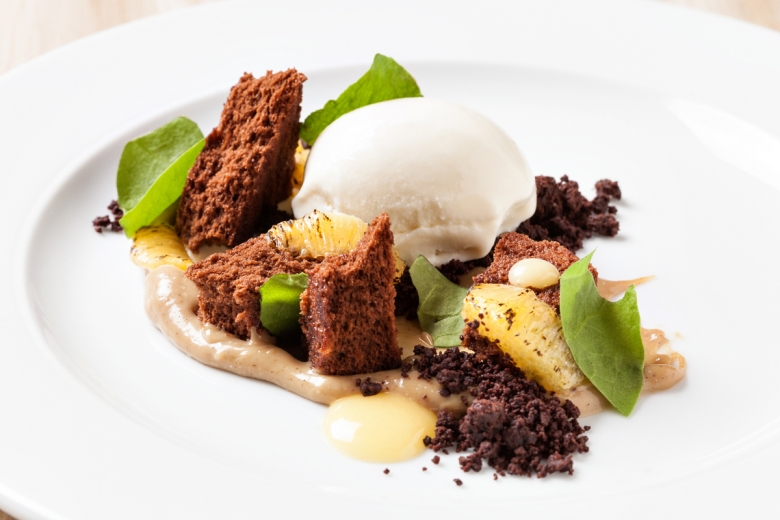 Helmed by head mixologist Adrian Lindner (formerly of Fairmont Chateau Lake Louise), Beach Bay Café and Patio's bar program offers a variety of cocktails that complement the menu's dishes.
Luc Trottier leads the front of house as Beach Bay Café's restaurant director. Previous to this role, Trottier spent 13 years as general manager of Quattro in Whistler. Andrea Vescovi will join the front of house team as general manager, and will oversee Beach Bay Café and Patio as well as Ancora Waterfront Dining and Patio, opening soon in the former C Restaurant location. As former manager and wine director of Yaletown's Blue Water Café, Vescovi brings extensive knowledge to the wine program.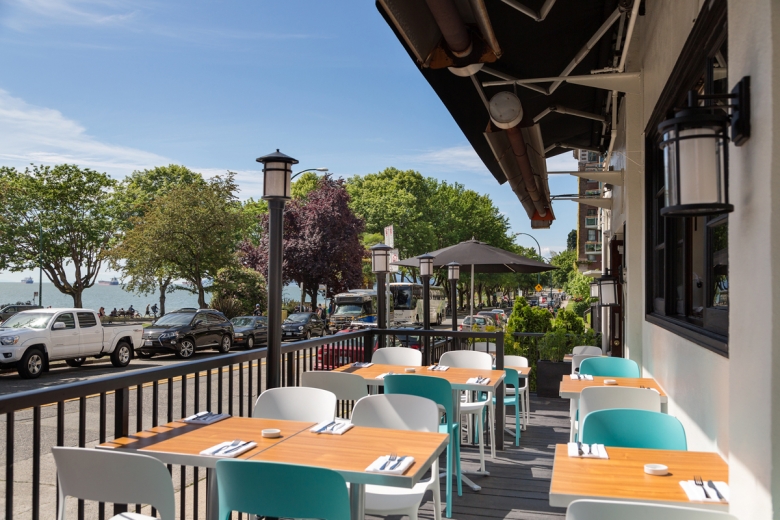 Beach Bay Café and Patio's wine program, directed jointly by the talents of Trottier and Vescovi, focuses on wine styles and composition which will harmonize with Chef Korzack's creations. The impressive wine list has been curated based on weight, taste and style with unique selections from varying regions. Beach Bay Café and Patio promises to showcase wines at multiple price points both locally and globally.
Beach Bay Café and Patio is located at 1193 Denman Street, and is open daily for dinner from 5 to 11pm, with plans to open for lunch very soon.
For more information, check out their website.