EEEKCongratulations Lech and Laura, our 2014 #WeAmaze Award Winners!
A boisterous crowd of West End photography enthusiasts made their way to Heaven's Door Lounge on Friday, October 24 for the first ever #WeAmaze Awards.
Everyone who attended the event was given one sticky heart to place next to their favourite photo. After two hours of voting, photographer Nelson Mouellic was proud to proclaim Lech Dolecki (aka @sup4life) the winner of the $1000 gift card to Denman Bike Shop! You can check out Lech's winning photo here.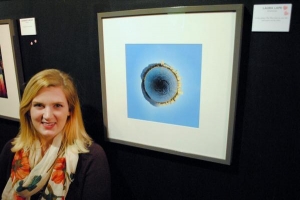 To help build momentum for the #WeAmaze Awards, we also decided to add a People's Choice component. All 14 images were posted on our Facebook page and the community was asked to "like" their favourites.
When all was said and done, Laura Lape walked away the winner of that prize. Laura won a West End evening at The Listel Hotel Vancouver and Forage ($300 value). You can check out Laura's very cool image of the West End here.
A huge thank you to everyone who attended and helped make this campaign a success including Denman Bike Shop, Heaven's Door Lounge, The Daily Catch, European Delicatessen, The Listel Hotel Vancouver and Forage. More to come very soon!