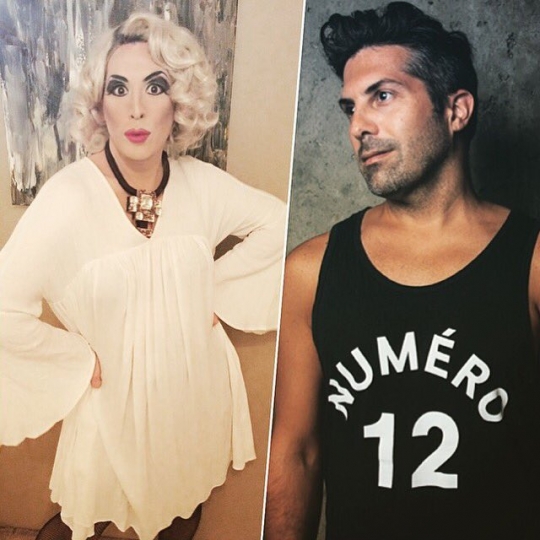 ME! I'm so excited to have been asked to take you on a tour of the West End this week! It will be a glimpse into Mina Mercury's fabulous life! It will include photos from a few of her favourite restaurants, shops and sights around the beautiful West End of Vancouver, that she is so lucky to call home. I hope you will enjoy this as much as Mina will!
Monday, 10:15am at Denman and Pendrell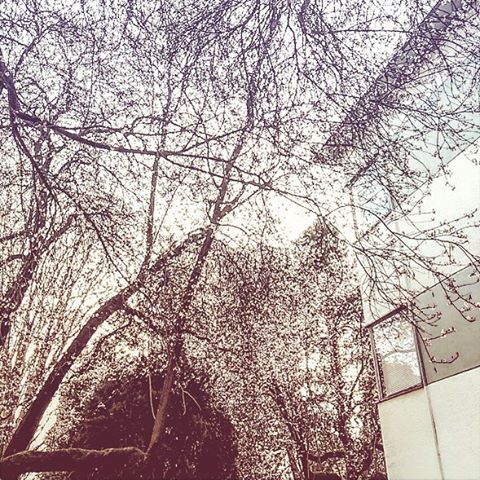 Spring is in the air! Cherry blossoms in my 'hood! One of my most favourite things to do on days like today, is to get coffee from Delany's Coffee House on Denman Street then take a wander with my husband through the West End and take photos! I hope you enjoy this one!
Monday, 8:40pm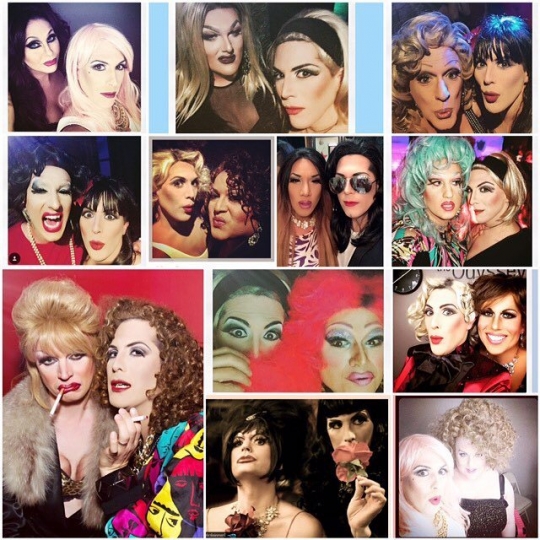 SISTERZ! Doing shows is all about the audience, the performance and yes the sisterz! Here are just a few of my amazingly talented friends who are so incredibly supportive, and yes always there to help each other out when needed! I'm sure you recognize a few of these beauties! Thank you and love ya girlz!
Tuesday, 11:35am at Burnaby and Bidwell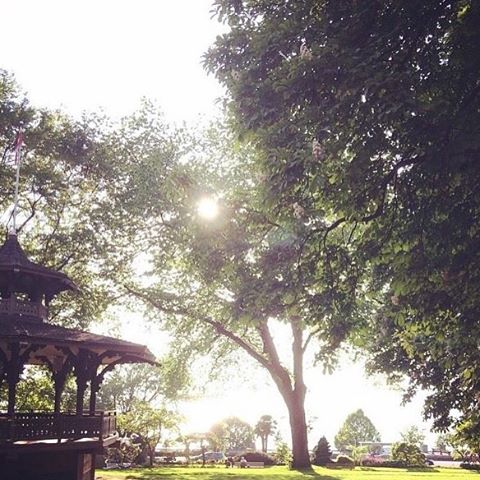 Spring sun! One of the most beautiful little spots in the West End, the Haywood Bandstand.
Tuesday, 1:15pm at Denman and Barclay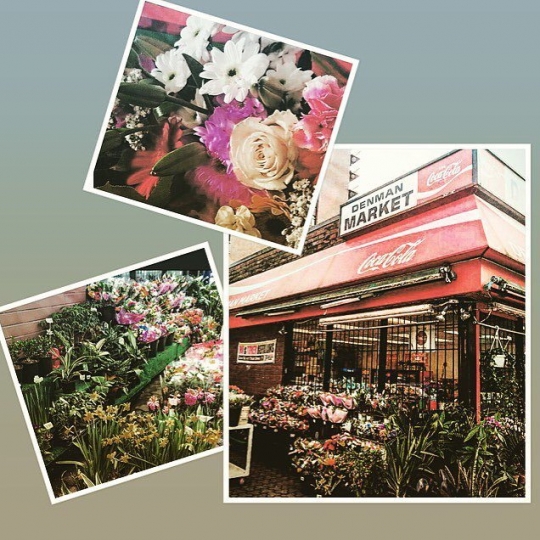 Pre-show dinz… Having my healthy and delicious pre-show dinner with my hubby at Hub Restaurant on Denman Street! See you later tonight at The Junction Pub!
Tuesday, 7:45pm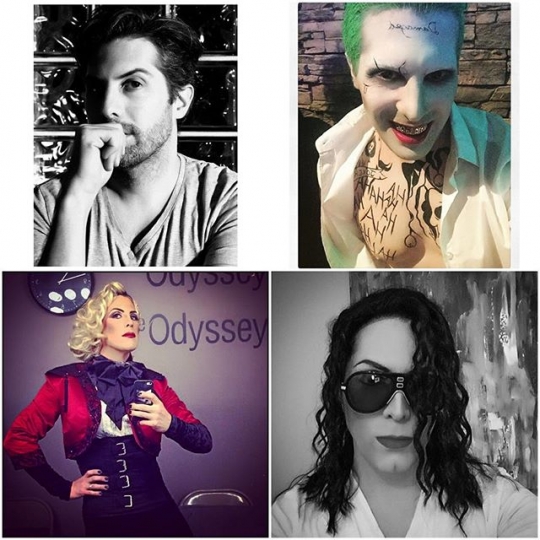 Jason -> Joker -> Madonna -> Michael! It's #TransformationTuesday!
Wednesday, 8:40am at Comox and Denman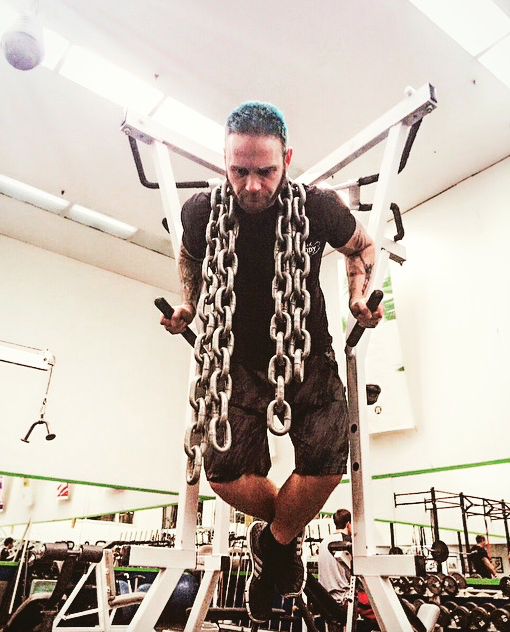 TRAINER! You may be wondering how this 40 and glamorous queen can dance her a$$ off in heals all night! Well, it's because this guy, @_firebody_, he trains me hard! Meet Randy my personal trainer at Denman Fitness. My home away from home, next to the stage of course! The staff and the atmosphere are the best!
Wednesday, 10:15am at Robson and Broughton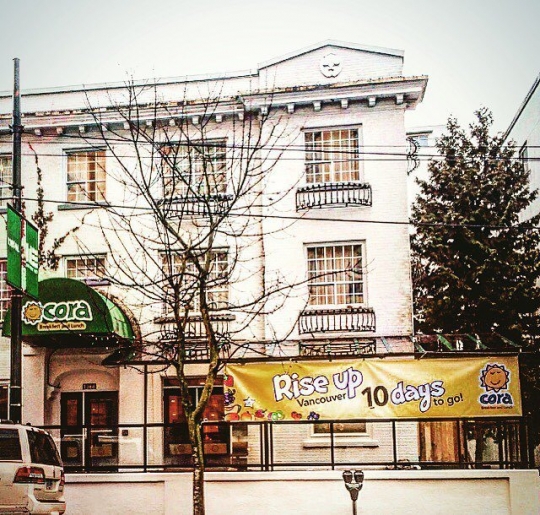 CHEZ CORA!!! Soooo excited for this east coast resto to open! A little bit of Montreal in the West End is coming soon. Watch for Cora Restaurant to open on March 4. 
Wednesday, 11:45pm at Davie and Thurlow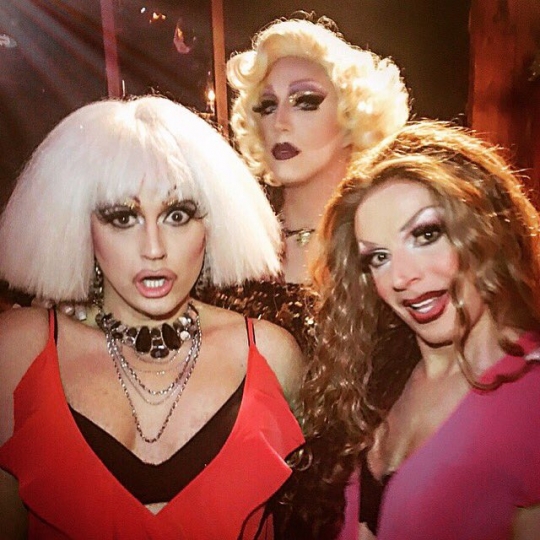 Barron Gurl! These gurlz brought it tonight! Every Wednesday at The Junction my sisterz Carlotta Gurl and Isolde N. Barron star in The Barron Gurl Show!!! Tonight featuring the amazing @kyle.glitteris. 
Thursday 6:30pm at Davie and Denman
Throwback Thursday! Here's a throwback to Halloween 2010 at Checkers (now known as The Park at English Bay). My husband is dressed as a garden gnome, @nikouri as 80's Madonna, and me @Vanityboi as Johnny Depp's Mad Hatter!!
Friday 11:20am at Barclay and Bidwell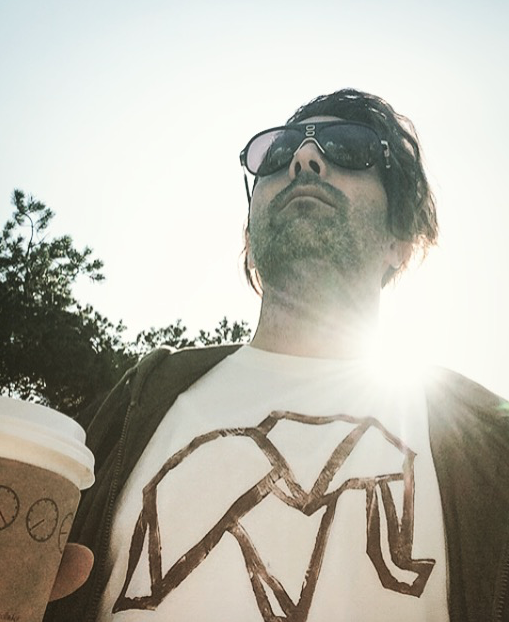 Elephun! One of my best friends and longtime West Ender created Zoolu Organics six years ago with a fantastic selection of organic kids clothing!
She has now decided to branch out into adult designs, starting with these super stylin' abstract animal prints on organic bamboo t-shirts! I'm in love with mine! Check out other designs and colours on their website.
Friday, 4:35pm at Haro and Broughton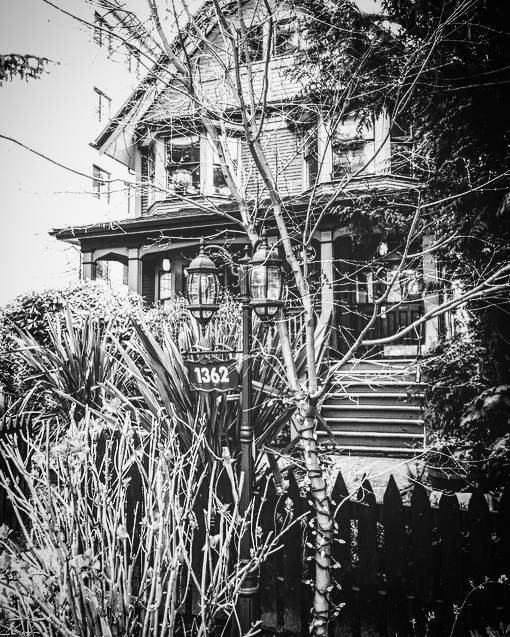 B&W! This is one of my favourite lil houses in the West End! It's always done up for Christmas and it's so beautiful in the spring/summer. I made it b&w for you to use your imagination!
Friday, 8:40pm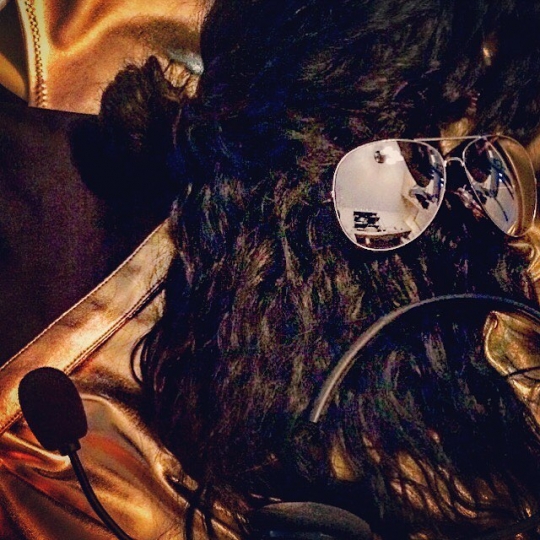 MJ! A sneak peek into tomorrow night's performance at the 5th anniversary show of Absolutely Dragulous starring my amazing sister Carlotta Gurl at The Junction!! Hope to see you there!
Saturday, 10:50am at Haro and Cardero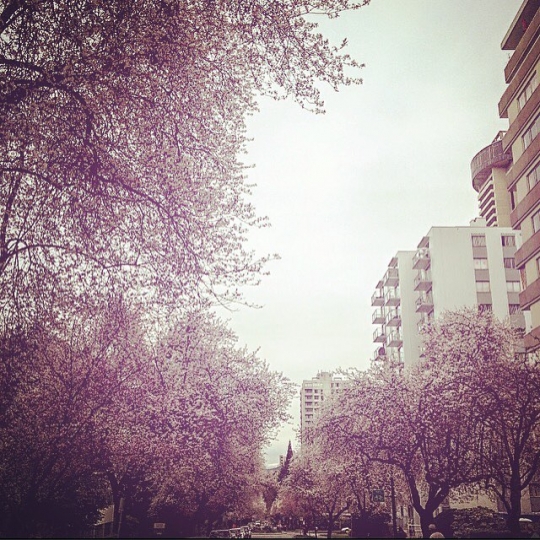 BLOSSOMS. Another shot of spring in my 'hood! The cherry blossoms are in full bloom on Haro Street.
Saturday, 6:50pm at Denman and Comox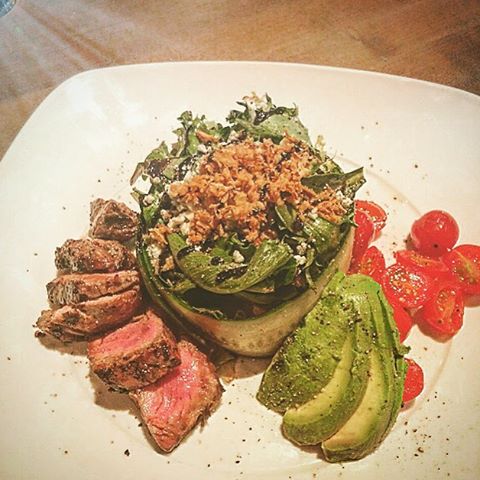 Pre-show dinz… Having my healthy and delicious pre-show dinner with my hubby at Hub Restaurant on Denman Street! See you later tonight at The Junction Pub!
Saturday, 9:30pm at Davie and Thurlow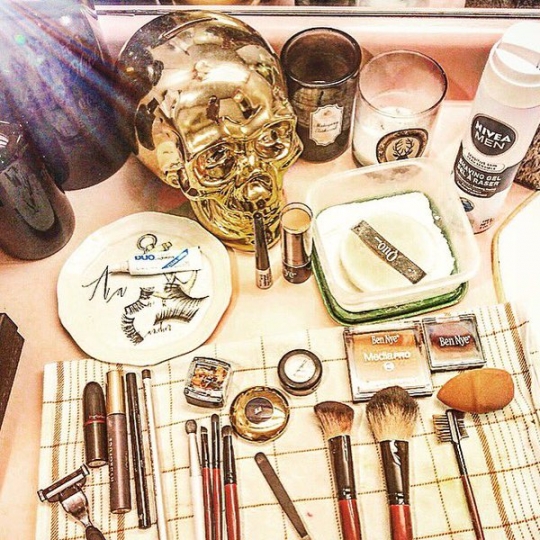 Drag time! Time to get ready! see you all tonight at The Junction for the huge 5th anniversary Absolutely Dragulous show starring my sistah Carlotta Gurl. Showtime is 10:45!
Saturday, 11:15pm at Davie and Thurlow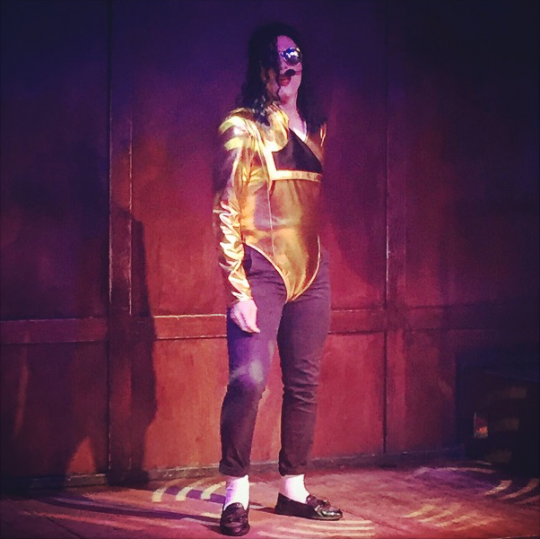 MJ! Mina Mercury as Michael Jackson at Carlotta Gurl's 5th anniversary show of Absolutely Dragulous at The Junction Pub! Thanks to everyone who made it out! What an awesome night.
For exclusive video footage of Carlotta Gurl's performance, click here.
Sunday, 11:25am at Denman and Morton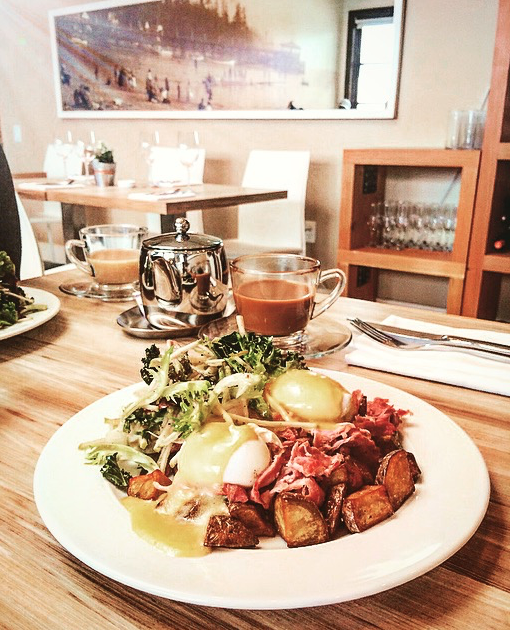 BRUNCH! At Beach Bay Cafe and Patio on English Bay! Nothing better then a yummy ham Benny and americano the morning after an amazing show!
Sunday, 4:45pm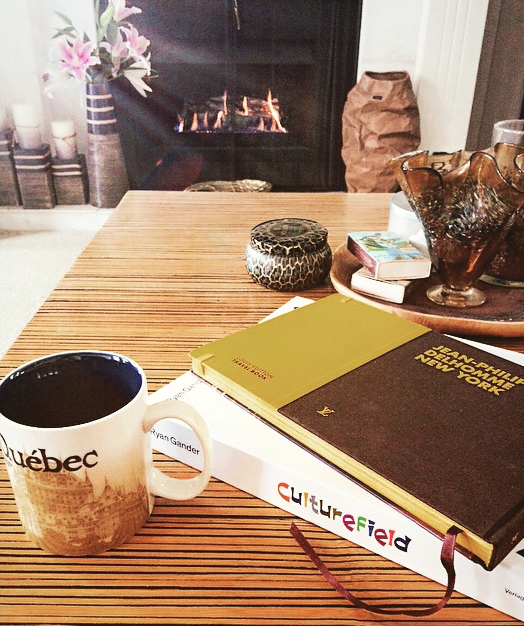 R&R! Finishing off my amazing week earlier today by relaxing with a tea and The Oscars! It's been such an awesome week taking over the @WestEndBIA's Instagram!! Thank you for asking me and giving me this fun opportunity! I look forward to future projects! Thank you, thank you, thank you! I hope everyone enjoyed my photos this week!! Thanks for all the likes! —Mina Mercury aka Jason Bradstock