EEEKWe have a winner! #WeAmaze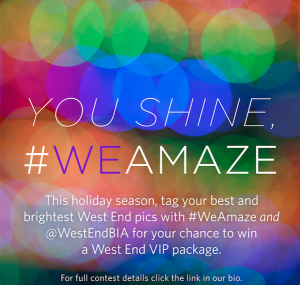 We have to hand it to Jenn Chan. She definitely knows how to get the vote out! Jenn took an early lead in the people's choice component of the You Shine, #WeAmaze photo contest and sailed into victory last night with 175 likes for her amazing pic of the fireworks celebration over the Lights of Hope at St. Paul's Hospital in November.
Congratulations, Jenn! You're going to win a West End VIP Package courtesy of Times Square Suites Hotel Vancouver, Left Bank, Spokes Bicycle Rentals, Whole Foods Market Robson, AAA Horse Drawn Carriage, and the Vancouver Aquarium!
Thanks to everyone who participated. Stay tuned for more #WeAmaze fun later this year!