EEEKWest End Coffee Shop Hop with Alfred Drinking Coffee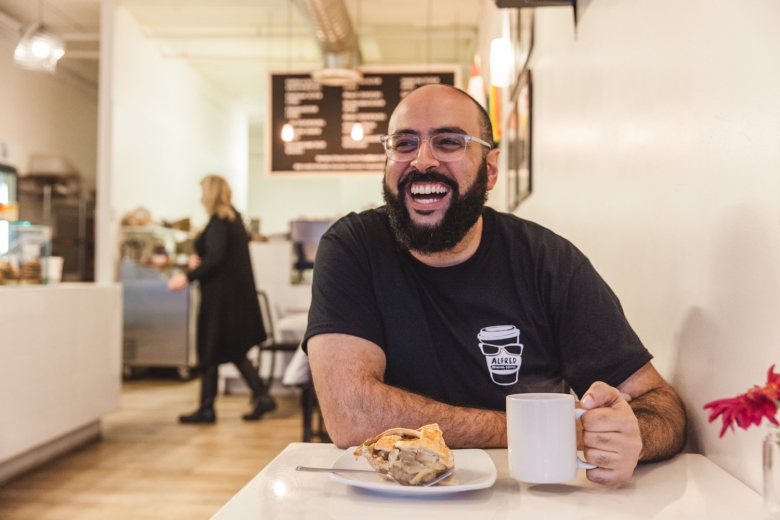 Alfred Zagloul, better known online as Alfred Drinking Coffee, has become a recognizable, credible and super charismatic (don't let his serious IG face fool you) guide to coffee in Vancouver. He even has his own limited edition roast with JJ Bean! An accountant by day, Alfred has an impressive pallet and an even more impressive passion for sharing his love for the bean and educating the masses.
We followed Alfred on a stimulating tour of three unique West End coffee shops.
Photos by Alison Boulier.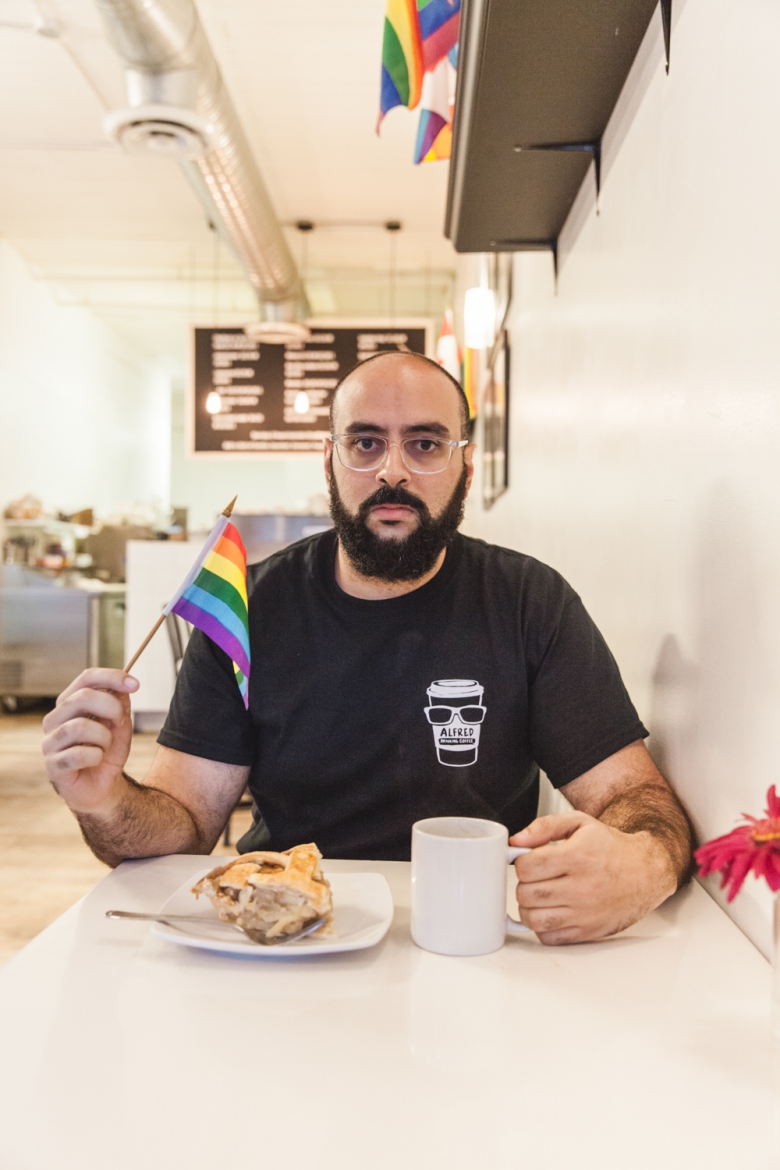 Tartine Bread and Pies
Our first stop was at Tartine Bread and Pies, a Davie Street staple since 2003!  The team at this friendly bakery and café take a heart and soul approach when it comes to their menu, sourcing locally and using the freshest ingredients. Their Americanos are top-notch and made using JJ Bean coffee!
Address | 1069 Davie Street
Website | http://www.tartine.ca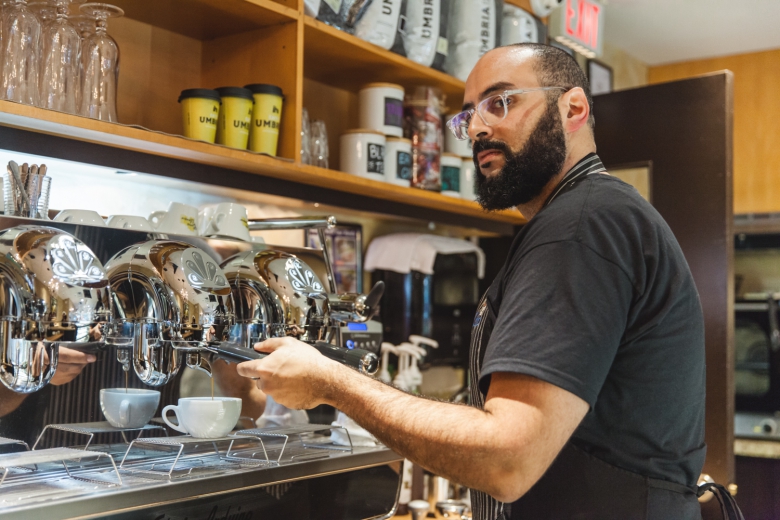 D'oro Gelato & Caffe
The second leg of our tour took us to D'oro Gelato & Caffe, where old meets new to produce an elegant yet classic Italian café experience!  This award-winning spot is known for producing fresh gelato in small batches but their coffee deserves equal recognition. The lattes, americanos, macchiatos, cappuccinos, espressos and affogatos here are made using artisan Seattle-based coffee roaster, Caffe Umbria!
Address | 1094 Denman Street
Website | www.dorogc.com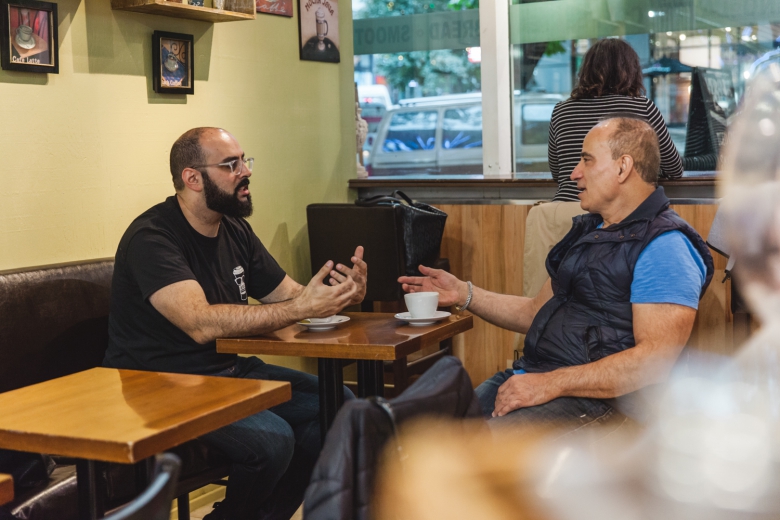 Market Veranda
Finally, hidden inside the Robson Public Market, we popped into Market Veranda. Here, you'll find the best value for your dollar and an eclectic gathering of friendly strangers with stories to tell. This cozy café is one of few places in Vancouver where you can get an exceptional latte, oftentimes made by the owner himself, and a treat for under $5.
Address | 1610 Robson Street